Learn Karate And Brazilian Jiu Jitsu In Our Adult Martial Arts Classes
At Pittsburgh Martial Arts, we are working hard to offer men and women all across Washington County the chance to challenge themselves and learn incredible new skills in the process.
Our Adult Martial Arts program offers a wide range of classes, including Brazilian Jiu-Jitsu, Karate, No-Gi Jiu-Jitsu and more. We are proud to train people of all ages and experience levels.
Learn more today by simply filling out the short form on your screen.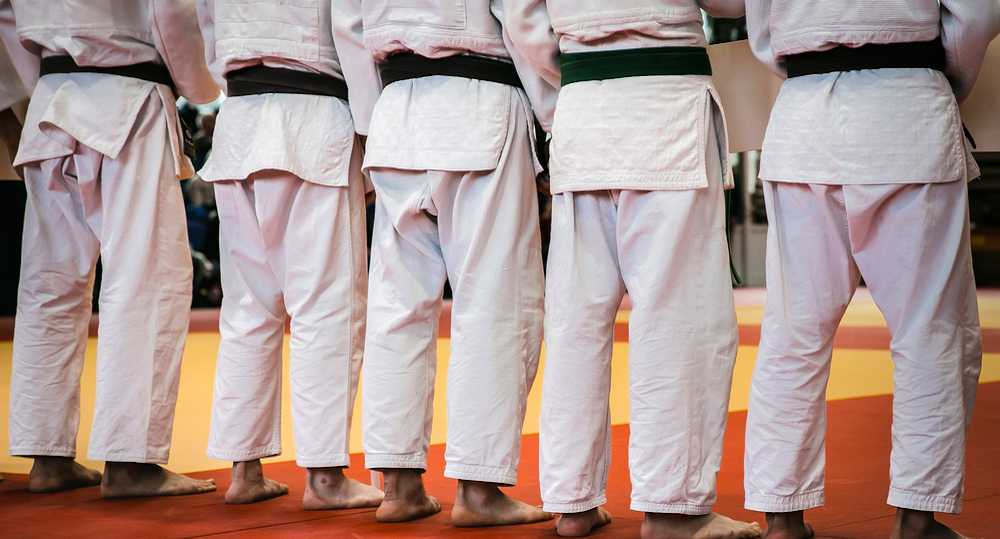 Why Is Our Adult Martial Arts Program Right For You?
People come to us for a lot of different reasons. Some are looking for self-defense skills. Others want to take on sport-style training and enjoy the competition setting.
That's why we're offering a number of different classes that can meet the needs of everyone in Houston
Join us at Pittsburgh Martial Arts today for (all classes are designed for ages 13+):
Karate: Learn the skills of traditional striking and self-defense. We'll also help you take on improved focus and fitness in no time.
Brazilian Jiu-Jitsu: This ground-based self-defense system can help you learn how to maintain leverage and control over any opponent
No-Gi BJJ: Designed for more real-world self-defense than competition training, this class is all about staying safe and confident in all aspects of life.
Open Mat BJJ: Work on the skills that matter most to you with our open mat hours.
Kickboxing: Take on the high-energy world of kicks and punches on the heavy bag. This class is a great combination of fitness and self-defense.
And No Matter What Class You Choose, We'll Help You Enjoy Incredible Results
Like we said, people come to us with a wide range of goals. But almost everyone is interested in getting in great shape.
And we're here to deliver.
At Pittsburgh Martial Arts, you can take on lean muscle mass, incredible cardiovascular endurance, and more motivation to train than ever before.
Our Adult Martial Arts program is helping people all across Washington County enjoy:
Healthy, sustainable fat burn
Functional strength and muscle tone
Boosted heart health
A great sense of accomplishment
Join Us Today For The Best Adult Martial Arts Classes In Houston
Change the way you train and enjoy all the benefits that come with it. At Pittsburgh Martial Arts, we're proud to help men and women across Washington County make their goals a reality and we can't wait for you to be next.
Just fill out the short form on your screen to learn more about our Adult Martial Arts program today!